Keep your cloth wipes contained and easy to access.
You use cloth wipes but there's a little part of you that wishes you could still use disposable only for the "pop-up" effect in the dispenser. Well, never fear! We have a photo tutorial for you right here on how to get your cloth wipes to pop up through a disposable wipe dispenser. So grab your freshly clean wipes out of that laundry basket and let's get folding!
First things first you're going to need a used wipes dispenser, your cloth wipes and a spray bottle. If you don't have a wipes dispenser ask a friend who uses disposables if she has one laying around the house that she isn't using.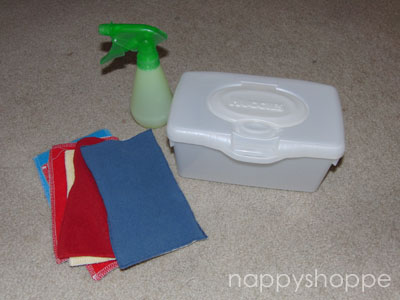 Next, lay one cloth wipe on the floor and place another one on half of it so that the bottom wipe can still be seen. You're going to be making a stack that will go into your dispenser.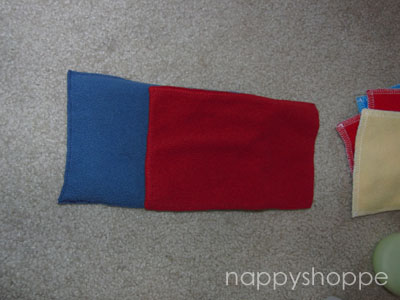 After that you're going to fold the bottom wipe over the top so that the bottom wipe covers half of the wipe that's on top of it.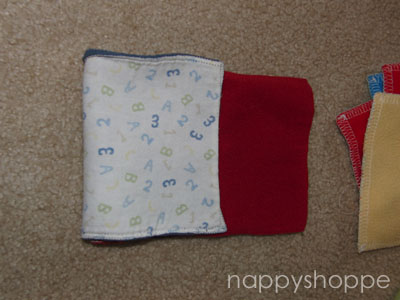 Then place another wipe on the already folded bottom wipe so that the second wipe in your stack can easily be folded over the next wipe. Repeat this step, by alternating which half of the previous wipe needs to be folded.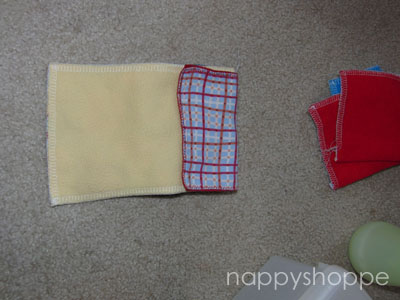 Your wipes stack should look like this: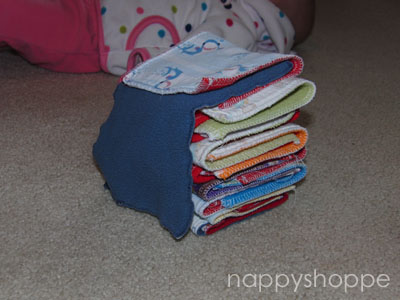 Place your stack of wipes into the dispenser so that you can easily pull one wipe out.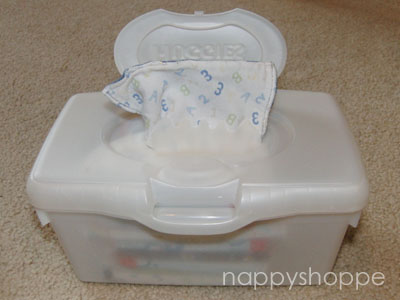 Pull the wipe out, grab your handy spray bottle (filled with either water or a wipes solution) and spray away.
See…easy as 1, 2, 3!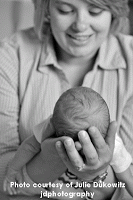 Elizabeth (aka Bert) Anderson married her college sweetheart in 2005, and started her journey into motherhood in 2008 with the birth of her son. She started blogging in 2009 as a way to keep track of her thoughts on being a first time mom, especially her struggle with postpartum depression, and as a way of reaching out to other moms who are struggling with the same things. This June, Bert had another first in her motherhood travels – a little girl! Even though she's newly a mother of two, Bert maintains that no matter how many children you have you will always be a "first time mom" because there's a first time for everything! Visit her blog, at FTM. Bert is a contributor for She Thinks Media.