When you buy locally made, you are supporting local families.
Blueberry diapers is one of the brands we have had at the store the longest, and the company is wonderful to work with. The diapers are high quality, as are the accessories. And they always have the cutest print choices! When I listen to the story of how the business was started, I can identify so closely with them, because it is similar to how Nappy Shoppe started.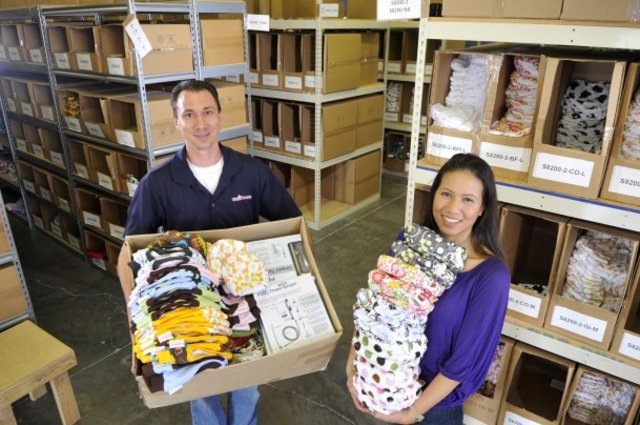 Casey & Margarita McClure, owners of Blueberry Diapers.
Margarita, when she was pregnant with her first baby, wanted to cloth diaper. She brought the idea to her husband, Casey, who was very skeptical of the whole concept, but being the wonderful loving husband that he is, said, "Whatever you want my dear". He thought cloth diapering would mean that their clothes would "marinate in poop in the washer". Once Margarita showed Casey the diapers she wanted to use, he was soon won over. Margarita, being a sewer, figured she could save money and make her own stash. Then her husband said to her, why don't you make a business doing this? So she put up a few diapers on eBay and they sold for over $20 each, more than the average cost of a diaper back then.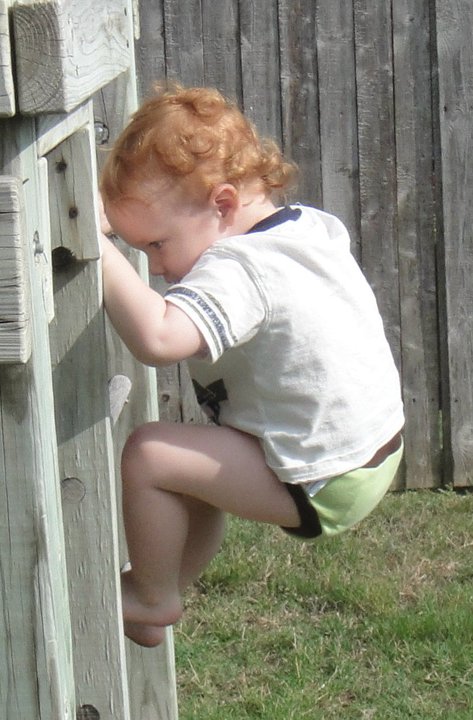 Braden, sporting a Blueberry trainer back in 2010.
After a year in business as Swaddlebee Diapers, and growth, Margarita decided that she wanted to do for cloth diapers, what Victoria's Secret did for underwear. She wanted to glamorize cloth diapers beyond the then current boring choices available. She wanted mom's to be crazy excited about changing poopy diapers. And in 2007 Blueberry diapers was born. Now both Casey and Margarita work full time in the business with 7 employees. Blueberry diapers use high quality materials, even if they cost more. I can count on one hand the defects we have had with blueberry diapers since we started stocking them in 2009. Not many of our lines, that we sell a lot of can claim that. And every defect, was dealt with efficiently by Casey and Margarita. Their main factory is in a remote location in Arkansas. The factory employs local people, contributing to the local small community there.
At one point Casey and Margarita thought they might be able to save costs by moving production to China. Not so much they found. When they tried that route they actually LOST $30000 trying move production. They thought it would cut costs by two thirds, but quality dropped dramatically. Bad press resulted from customers being dissatisfied with inferior products, and new designed were knocked off. And now they realize, now more than ever, keeping production in the United States is important. All of the super cute prints that Blueberry has are designed in house. They are exclusive to them, because they designed them.
And I must say Margarita has a great eye when it comes to super cute and fun prints. Loved them all.